Helping make trusted Private Home Connections for the Sturgis Motorcycle Rally
Pleasant Home in East Spearfish Near Exit 14
HOME ID: #685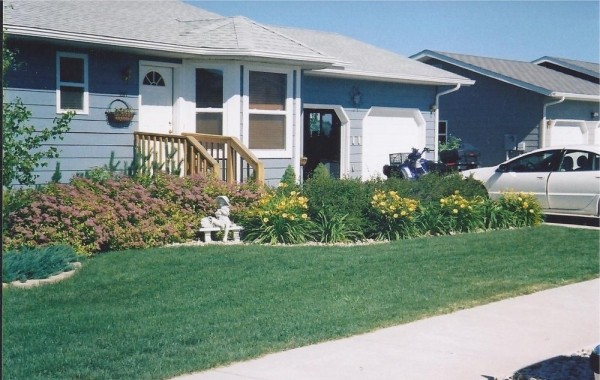 Accommodation & Amenities
Property Type:
Single Family Home
Bedrooms:
Bedroom 1: Queen
Bedroom 2: Queen

Bathrooms:
Bathroom 1: Combination Tub and Shower
Bathroom 2: Shower

Details:
Capacity: 4
Garage Space: 2
Paved Access: Yes
Air Conditioning: Central
Washer & Dryer: Yes
Dishwasher: Yes
Internet: Ethernet Cable
Television: Satellite

Deck: Covered
Patio: Covered
Grill: Gas
Fireplace: None
Pet Allergen Information: None
Smoking Allowed: No
Pool: No
Hot Tub: No

Added Features:
Off-Street Parking: Yes

Click Photos to View Larger Gallery

We were two couples who rented the house for the week of the Rally. It was just like being home! We literally moved in and the house was completely ready including a bowl of fresh fruit. I would recommend bringing your own pillows if you are particular about them. We trailered and were able to make enough room in the garage for the pickup truck and two bikes. Nice touch was the wash supplies we found as well. The house was located close to the interstate and grocery shopping but far enough away it was quiet. We enjoyed every night sitting on the covered back deck with a cocktail in hand watching the lightning in the mountains to the west talking about the riding day we just had. It was the first time we rented a house and would consider it again.
- Doug B., August 2013 | Plymouth, MN