Helping make trusted Private Home Connections for the Sturgis Motorcycle Rally
Newer Split Level Home Between Rapid City and RC Regional Airport
HOME ID: #745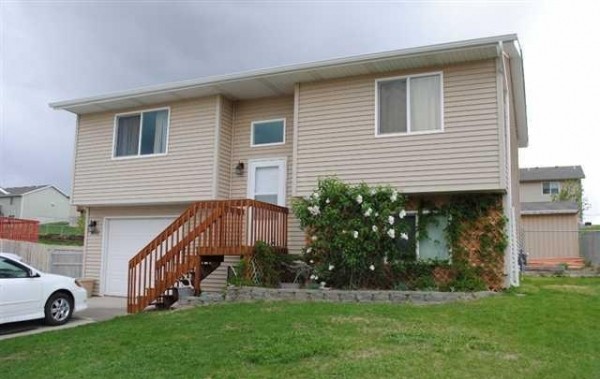 Newer split level home just miles away from Hwy 16 and I-90 on east side of Rapid City-Side drive is a great spot for trailers or RV's-Back yard is fenced-Big screen TV's in two bedrooms and the living room
Accommodation & Amenities
Property Type:
Single Family Home
Bedrooms:
Bedroom 1: Queen
Bedroom 2: Queen
Bedroom 3: Full (Double Bed)

Bathrooms:
Bathroom 1: Combination Tub and Shower
Bathroom 2: Shower

Details:
Capacity: 6
Garage Space: 1
Paved Access: Yes
Air Conditioning: Single Room
Washer & Dryer: Yes
Dishwasher: No
Internet: WiFi
Television: Satellite Hi-Def

Deck: Open
Patio: None
Grill: Charcoal
Fireplace: Electric
Pet Allergen Information: Dogs Occupy Home
Smoking Allowed: No
Pool: No
Hot Tub: No

Added Features:
Off-Street Parking: Yes
Big Screen TV: Yes

Click Photos to View Larger Gallery

"Matthew A. was a pleasure and so was his home. We had a fantastic time......When we return in a few years we will definitely stay at his place again! .."
- Nancy B, November 2015 | Plattsburgh NY