Helping make trusted Private Home Connections for the Sturgis Motorcycle Rally
Quiet Country Home Near Whitewood in Frawley Ranch Estates
HOME ID: #715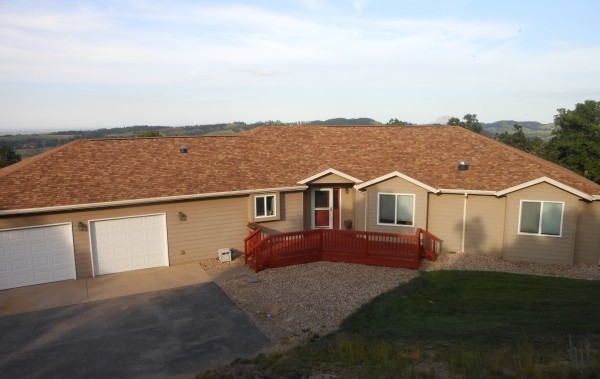 Location
Whitewood - Other
Quiet home located in the pine trees on Frawley Ranch Estates near Whitewood. Easy access to exit 17, Whitewood, I-90 and Sturgis
Accommodation & Amenities
Property Type:
Single Family Home
Bedrooms:
Bedroom 1: King
Bedroom 2: Queen
Bedroom 3: Queen
Bedroom 4: Queen
Bedroom 5: Full (Double Bed)

Bathrooms:
Bathroom 1: Jet Tub and Shower
Bathroom 2: Combination Tub and Shower
Bathroom 3: Shower
Bathroom 4: Half Bath

Details:
Capacity: 10
Garage Space: 2
Paved Access: Yes
Air Conditioning: Central
Washer & Dryer: Yes
Dishwasher: Yes
Internet: WiFi
Television: Wifi Internet TV

Deck: Covered
Patio: Open
Grill: Gas
Fireplace: Gas
Pet Allergen Information: Dogs and Cats Occupy Home
Smoking Allowed: No
Pool: No
Hot Tub: No

Added Features:
Home on 2+ Acres: Yes
Off-Street Parking: Yes
Additional Kitchenette: Yes

Click Photos to View Larger Gallery

"We were very pleased with the home we rented and the owners. It was very private in a great location. The double garage was perfect for the bikes. It was relaxing to start every morning with coffee on the deck watching the deer. We had easy access to every place we wanted to go. The house was roomy so we never felt crowded."
- Keith R., September 2020 | Chesapeake, VA